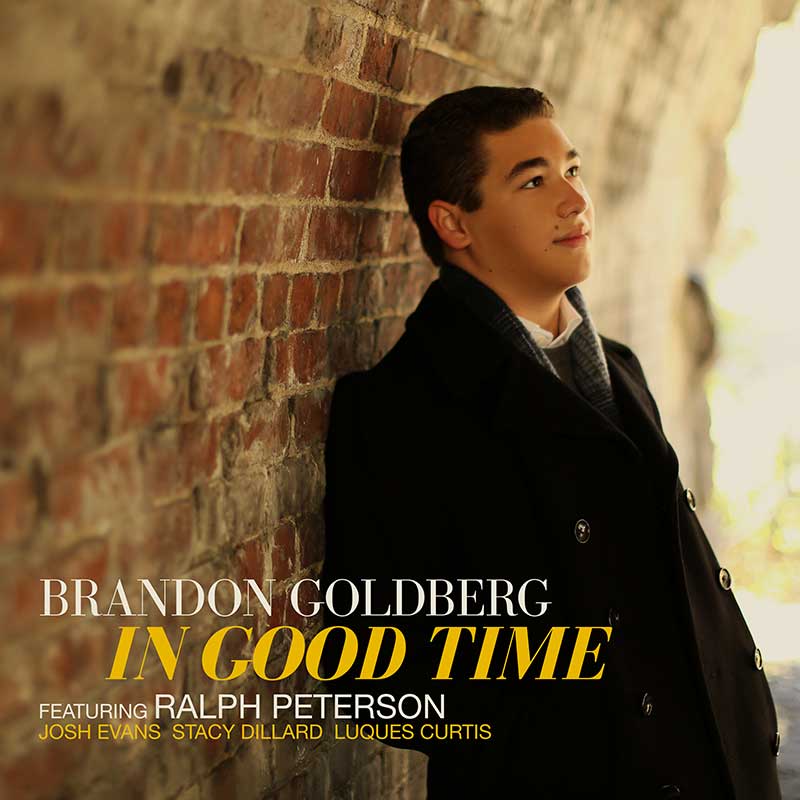 Celebrated Young Pianist and Bandleader Brandon Goldberg's Compelling Sophomore Release In Good Time
OUT NOW
A follow-up to 2019's critically-acclaimed LET'S PLAY!, pianist Brandon Goldberg approaches In Good Time with a refined, seasoned sensibility and is joined by a top-shelf quintet through five original compositions and five smartly arranged jazz standards. Showcasing Goldberg's pianistic prowess and stunning compositional facility, the album features the 15 year old instrumentalist in a powerhouse trio with late drum giant Ralph Peterson, the album's associate producer.
Press
Downbeat Magazine
"...unassailable technique, advanced harmonic understanding, a deep sense of swing and, most impressively, a clarity and plethora of ideas executed to near-perfection."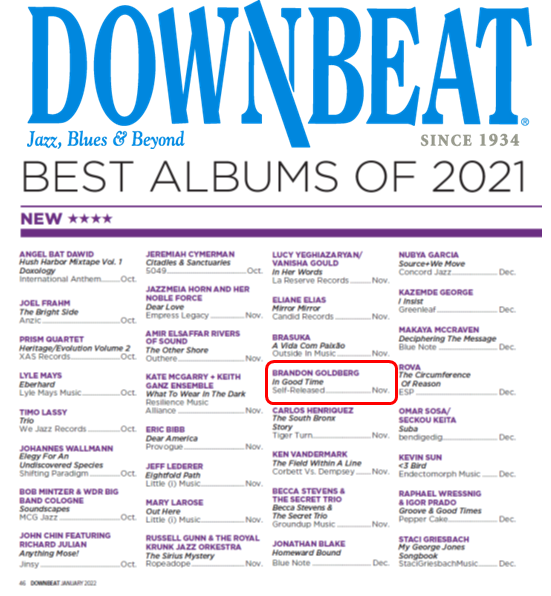 London Jazz News
"...this album takes a further step: In Good Time is Goldberg's second release, an emphatic statement to indicate that artistic development has rendered his lack of years irrelevant"
Be Bop Spoken Here
"Not only does he swing like a hardened pro but his sensitivity on a ballad whether soloing or accompanying has to be heard to be believed. His unaccompanied rendition of Someone to Watch Over me is up there with the gods. Tatum, Peterson, Garner and co may be long gone but there is no shortage of would be successors and Goldberg is surely high among them."