In Good Time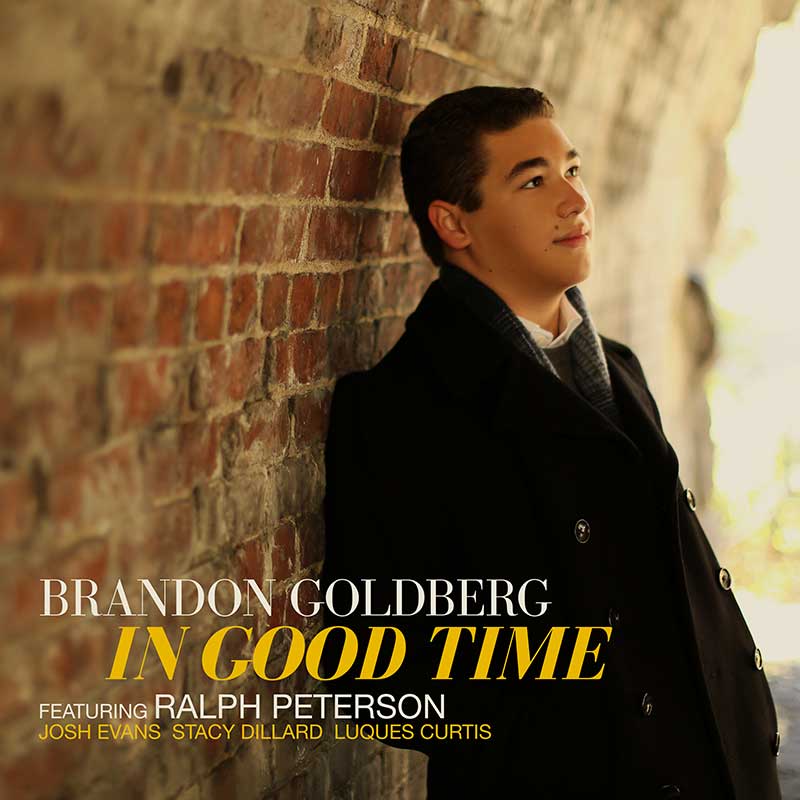 - Downbeat Magazine




- All About Jazz
"he's a ton of fun on the trio session of the bop classic " Monk's Dream"…and gives a gorgeous solo aria to "Someone To Watch Over Me". The team gets frisky on the extroverted "Ninety Six" with the album closing on a gorgeous conversation between Goldberg and Drye on a lovely "Send In The Clowns" . Timeless atmospheres."
George W. Harris, Jazz Weekly, December 2021
Let's Play!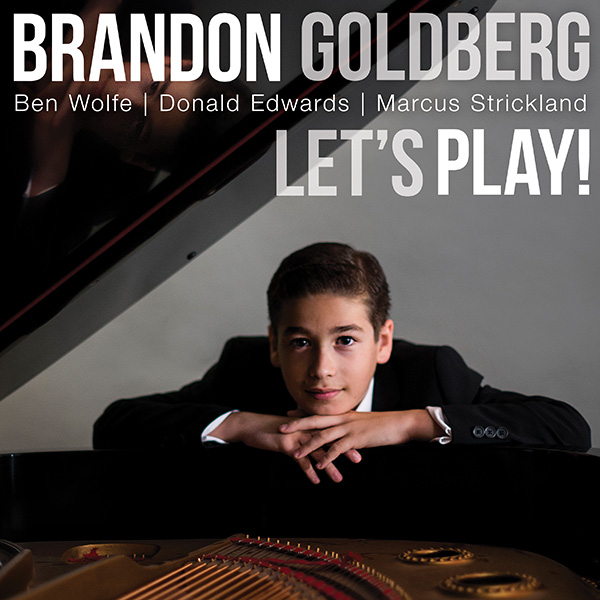 TRACK LISTING:
FEATURING:
Brandon Goldberg – piano, compositions, arrangements
Ben Wolfe – bass
Donald Edwards – drums
with special guest
Marcus Strickland – tenor saxophone




- Downbeat Magazine
"Let's Play! is the premiere album from an energetic, swinging new force on the piano, with a hopeful and happy side note that he happens to be thirteen! Hopeful and happy, because this means we have decades of new music to look forward to from this young artist."
Bob Blumenthal
"...he's got not only the chops, but an inspiring sense of restraint and style in both playing and composing on this album..."
George W. Harris, Jazz Weekly, June 27, 2019
"Pianist Brandon Goldberg — a fresh new face in the literal and figurative sense — made a nice push into the Top 10 with his new album Let's Play, on which the abundantly skilled young keyboardist showcases his ample dexterity and wise-beyond-his-years sound."
Brian Zimmerman, JAZZIZ, June 2019
"Let's Play! introduces the listener to a gifted pianist and composer, a sensitive interpreter, and an inventive improviser who is deeply immersed in jazz."
Lucy Tauss, JazzTimes, July/August 2019
"'McCoy'…sizzles with Tyner-like speed, flair and intricacy. Even more impressive is his take on Thelonious Monk's "Well, You Needn't," which under Goldberg's adroit and nimble fingers evokes Bud Powell. It's this kind of maturity and proficiency that pervades Let's Play!…"
Downbeat, Herb Boyd, August 2019
"the young man with his name at the top of the bill here no more needs to flaunt his instrumental technique than his composing chops: a preponderance of standards like Duke Ellington's "In A Sentimental Mood" and Lennon/McCartney's "Blackbird" surround three comparably distinct originals."
Doug Collette, All About Jazz, May 2019
"He is a player who follows his own muse opening with Monk's "Well You Needn't," where he perhaps plays less angularly and with more fluidity than usual. He hints at the melody more than stating it but impresses with his imagination and the logic of his solo…It is engrossing to see how Brandon constructs and develops a solo showing a musical maturity well beyond his age."
Ron Weinstock, June 2019